The GreenHome Institute's – "4th Annual Residential Net Zero Energy Conference" – Builder Round Table
July 15, 2022 @ 12:00 pm

-

2:30 pm

EDT
What is a net-zero home? How is built? What are the challenges? Costs? Join us!
About this event
Join us for the 4th Annual Residential Net Zero Energy Conference. We will be meeting with a handful of net zero home builders to learn from them about the challenges and opportunities to build to net zero energy.
Even if you cannot make it in person, sign up as there will be a virtual interactive component.
Following the event, there will be an exhibiting opportunity at the Ann Arbor Home Electrification Expo later in the evening. Learn more and sign up here!
Continuing Education Units (CEUS) 2 hours in
Green Business Certification Inc. (GBCI)
Building Performance Institute (BPI) NonWholeHouse
Submitting for American Institute of Architects – AIA (HSW)
Certified Green Professional (NARI & CGP)
Certified GreenHome Professional (CGHP)
AIBD
State Architect / Builder License may be applicable
Speakers
Jamie Galimberti, VectorSource
Mike Mahon, Adaptive Building Solutions
Jake Lappan, Fire Side Homes
Abby Langenberg, Habitat for Humanity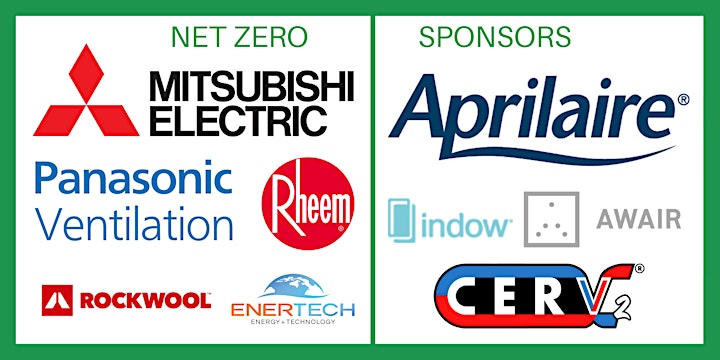 Our speakers represent diverse building types from market rate, affordable housing, gut rehabs, new construction, net-zero ready, self-build/design to use of programs like LEED, Passive House Source Zero, and Living Building Challenge.
Jake Lappan grew up in south-east metro Detroit area and graduated from the School of Architecture at the University of Michigan with a bachelor's degree and started his career working for a south east Michigan Timber Framing Company designing energy efficient and sustainable custom timber frame homes.  Since then Fireside Home Construction has built many high performance sustainable and energy efficient custom homes and renovations including additional LEED certified homes, 2nd in the world ever certified Living Building Challenge home located in south Ann Arbor, currently building the 1st pre-certified PHIUS + 2021 Passive House in Birmingham, and the general contractor in coordination with a team of architects and engineers for a new custom home in western Michigan with the goal of achieving a combined Living Building Challenge and PHIUS certification.
Abby Langenberg has been in the construction industry since 2009. She began her career managing rental properties, and later moved on to residential and then commercial construction. Before joining the Habitat for Humanity team, she worked at Rockford Construction, where she began in the field as a carpenter, and quickly began to lead projects, before eventually elevating to the general foreman role, where she managed a team of 44 trades men and women. She is an advocate for training the next generation of construction professionals and opening construction up for women. She joined Habitat for Humanity Kent County in 2021 and manages a team of 9 as they utilize volunteer labor to build LEED certified homes for families in need of affordable housing. She helped them finish their first all-electric home with a commitment to do them all this way.
Mike Mahon is the President of Adaptive Building Solutions, LLC. Adaptive Building Solutions specializes in Sustainable, High-Performance Custom Home Building, and Development in Ann Arbor, Michigan. Mike started the company in 2007 with a vision to be one of the best residential green building companies in the state. His company built their first LEED Certified home in 2008. Since then, multiple LEED Platinum and LEED Gold Certified custom homes have been added to his list of accomplishments along with two Passive House (PHIUS) certified projects. Mike has been recognized for their success with a project profile in Custom Home Builder magazine, Michigan's online SEEN magazine, and several trade articles featuring segments on the trombe wall application. Mike is an accomplished public speaker and Ironman triathlete. Mike is currently active with the design team working on his first Living Building Challenge (ILFI certified) project expected to start construction in the summer of 2023.
Jamie Galimberti is founder and CEO of VectorSource LLC, a company specializing in design visualization located in Ann Arbor, Michigan. He studied architecture at the University of Michigan and has been helping architects, developers, and homeowners visualize and refine their projects since 2010. Sustainability has been an important aspect of VectorSource's business and Jamie's personal life, and in 2020 he and his wife, Sarah, took it further by starting construction of their own Net Zero home. They are pursuing LEED certification for the new home, and through the process hope to demonstrate the affordability and practicality of sustainable living. In the next five years, they plan to build another Net Zero home and operate VectorSource with net zero carbon emissions.